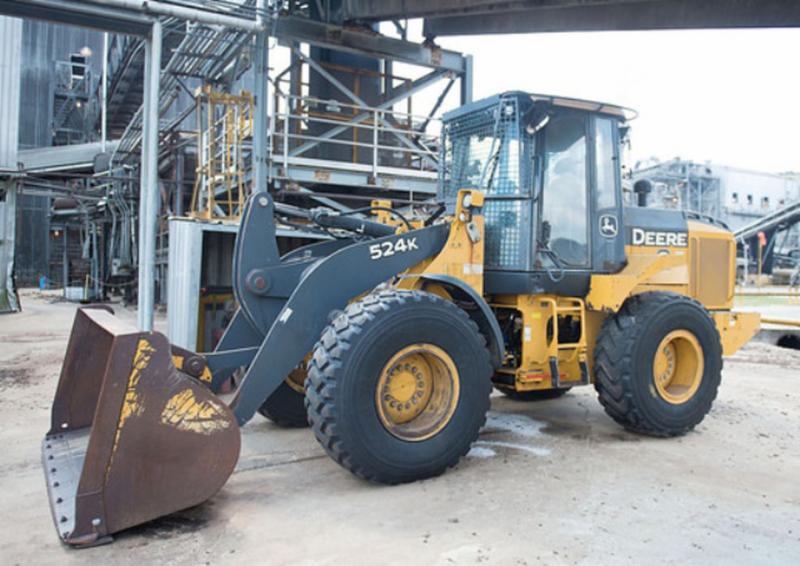 2013 John Deere
Powershift 4 FWD+3 REV EROPS, A/C Heat
Complete Hydraulic System Overhaul (Documented July 2017)
Inspection Report Available
STK 4020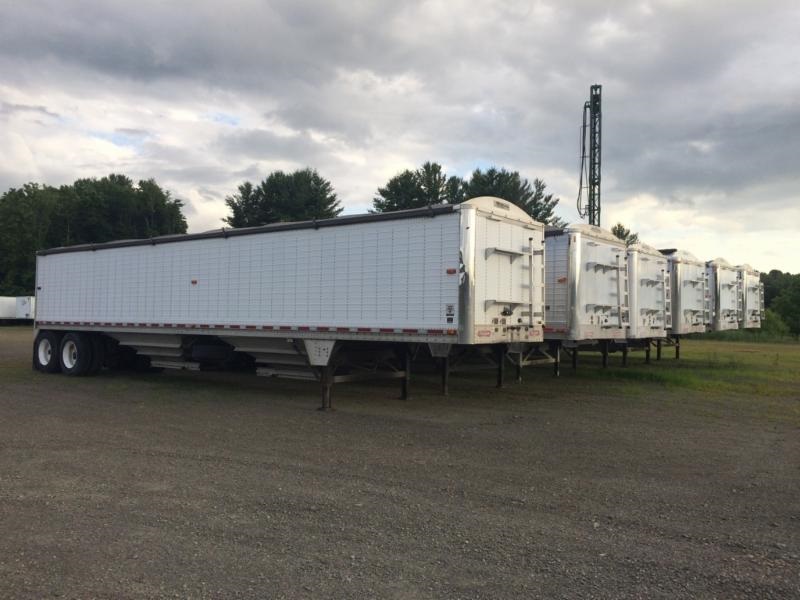 (6) 2007-2010 Wilson DWH-550 Bottom Hopper Trailers
43'L x 96"W x 78"H Aluminum, Dual Tarps, 2 Hoppers,
Air Ride, All Virgin Rubber, DOT, Hauled Feed.
$99,000 for the group of 6
STK 4021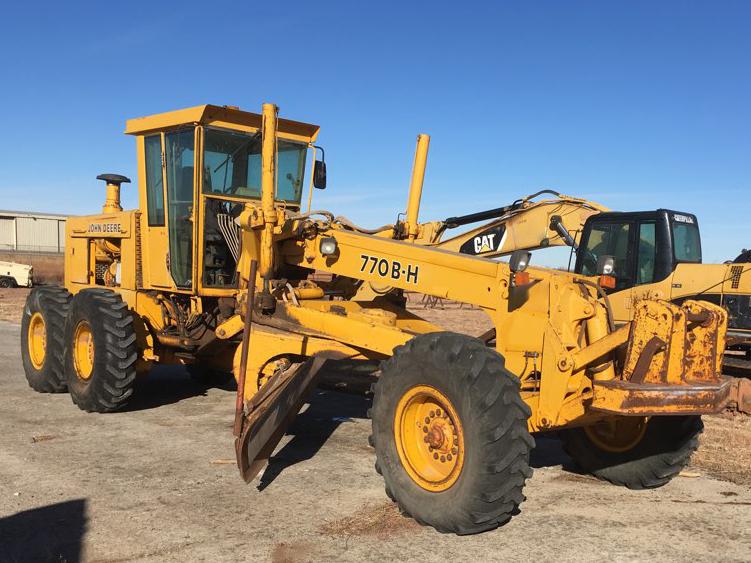 1991 Deere 770BH

Side Shift Leaks, Blade Cylinder Leaks on Right Side When Shut Off,
40% Tires (one will need to be replaced, but it does hold air),
Running/ Working Machine,
STK 4022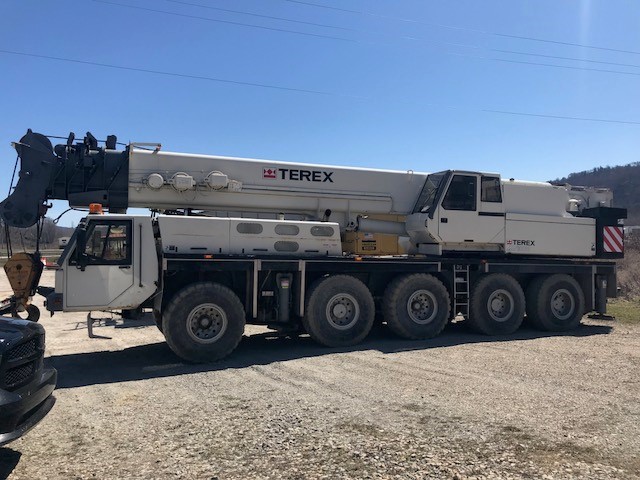 1996 Terex PPM 1300 ATT
130 Tons, 145' Boom, No JIB, Block and Ball,
Engine: Front-Mercedes Rear- Cummins,
Hours: 6990, Approximate Miles 102,000.
Inspection Report Available.
$192,000---REDUCED $128,000
STK 4023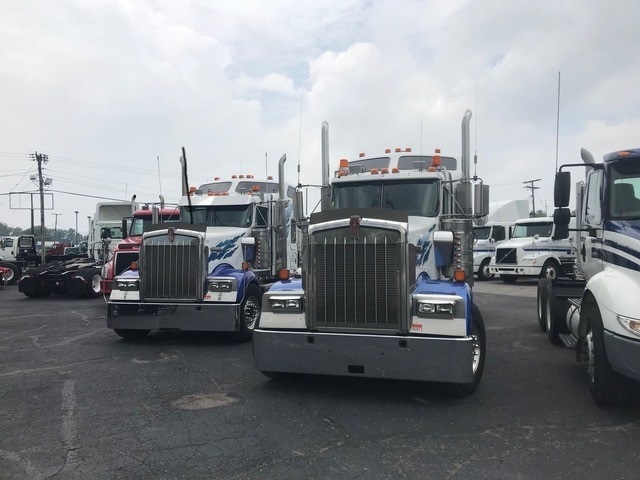 2--2006 Kenworth W900L Knuckle Boom Trucks
C15 Engine, 18 SPD Trans, Double Frame,
13,500lb Front, 40,000lb Rears,
1,200,000 Approximate Miles,1,300,000 Approx Miles,
Both were overhauled around 800K Miles (paperwork available)
Trucks are immaculate, maintained, with all virgin rubber and no body damage.
Hiab 8001 Knuckle Booms (rebuilt 2 Years ago)
30ft maximum reach capacity is 5,500lb fully extended and 30,000lb retracted.
$68,500--REDUCED $62,500 each
STK 4024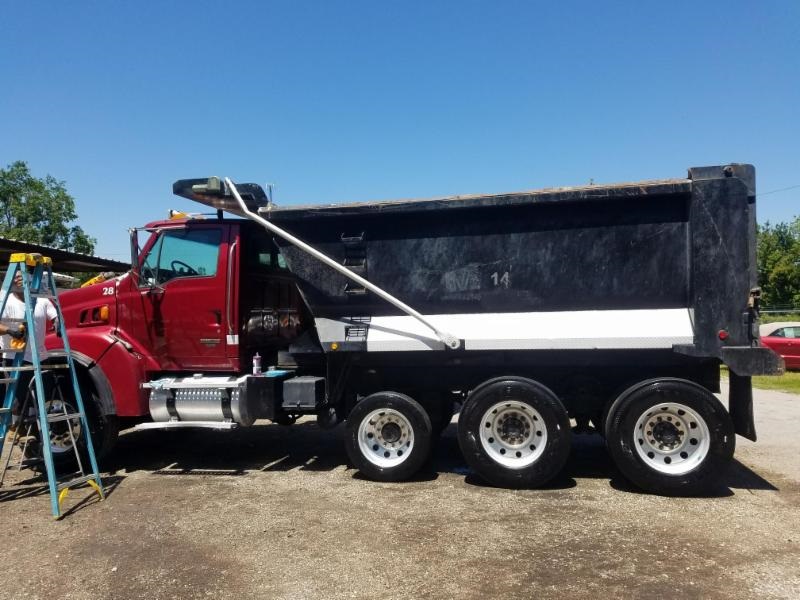 (4) 2007 Sterling Tri Axle Dump

M/B 450 HP, 8LL, 16' Ox Stampede,
Approximate 350K – 450K Miles, Good Detailed Shape.
STK 4025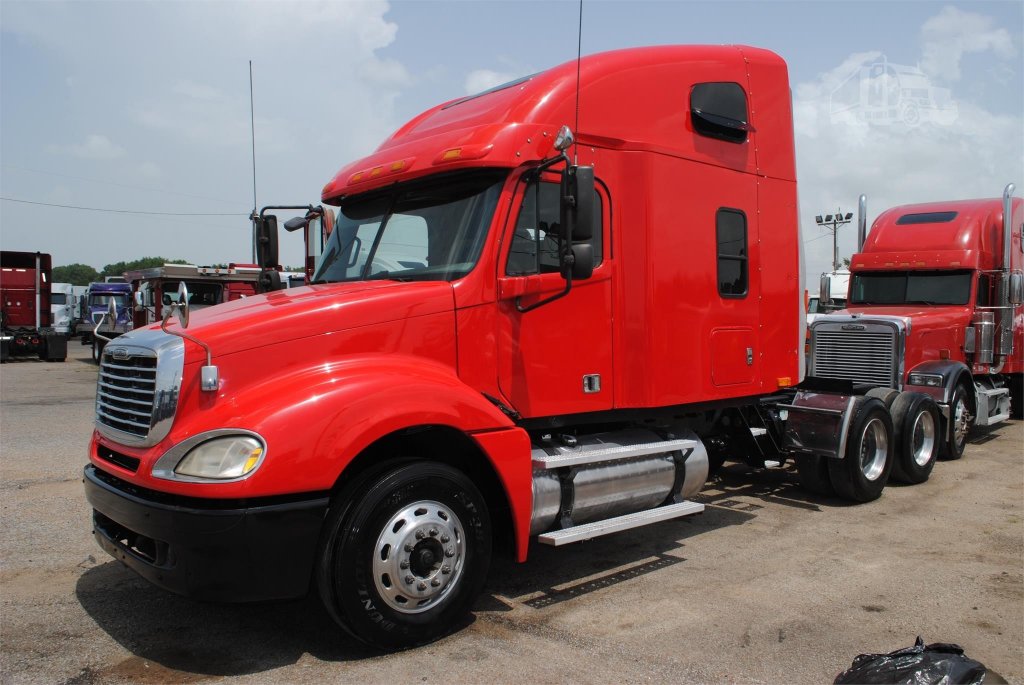 2007 Freightliner Columbia
VIN: 7LW22606; MBE-4000 Mercedes Engine, Manufacturer 450 Horsepower, Diesel Fuel, Tandem Axle, Ultra Shift OD, Engine Brake, 3.73 Ratio, 22.5 Tires, All Steel Wheels, 224" Wheelbase, 12,000 lb Front Axle, 40,000 lb Rear Axle, 70" Raised Roof Sleeper, Color Red, Detailed, Front Line Ready.
STK 4029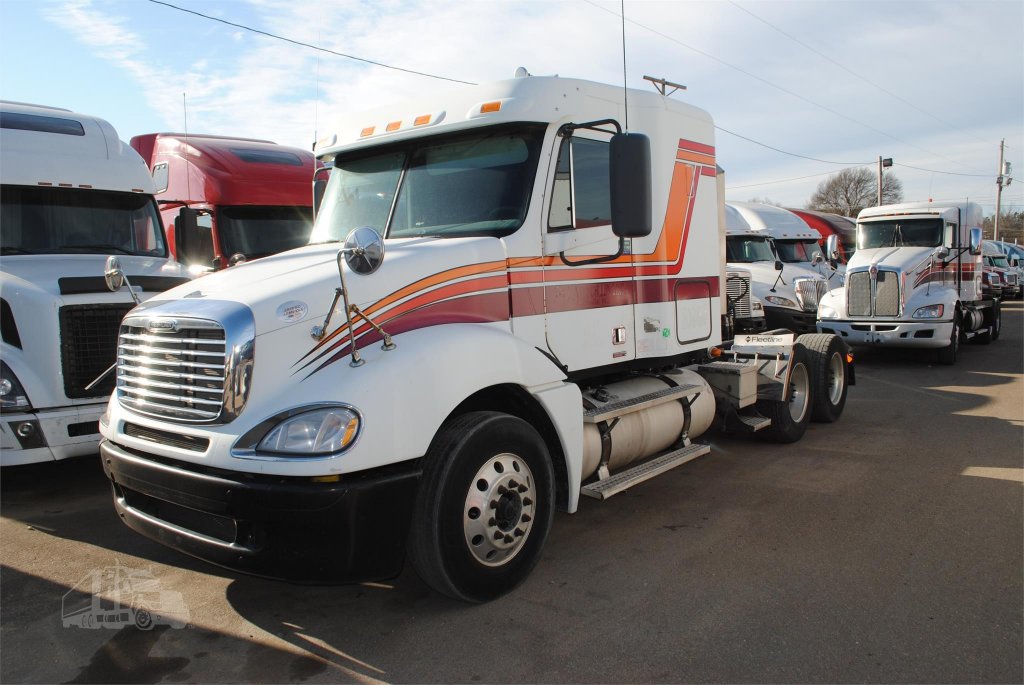 2010 Freightliner Columbia Conventional

VIN: ADAU6931, MBE-4000 Mercedes Engine, 450 Horsepower, Diesel Fuel, Tandem Axle, WHITE Color; Engine Brake, 3.58 Ratio, 22.5 Tires, Aluminum/Steel Wheels, 210" WB, 12,000 lb Front Axle,; 40,000 lb Rear Axle, 42" Flat Top, Color White w/ Stripes,
Approximate Miles: 610,464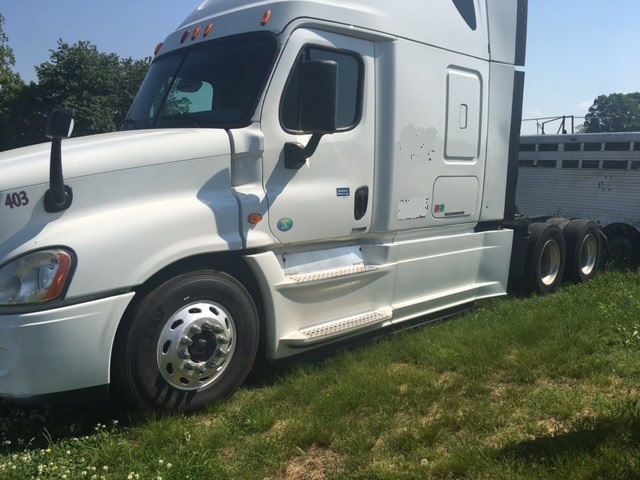 2007 Freightliner Columbia Flat Roof
VIN: 7LY59770, MBE-4000 Mercedes Engine, 450 Horsepower, 10 SPD OD, Diesel Fuel, Tandem Axle, Engine Brake, 3.58 Ratio, 22.5 Tires, Aluminum/Steel Wheels, 210 WB, 12,000 lb Front Axle, 40,000 lb Rear Axle, 48" Flat Top Sleeper, Color White,
Approximate Miles: 990,339
STK 4031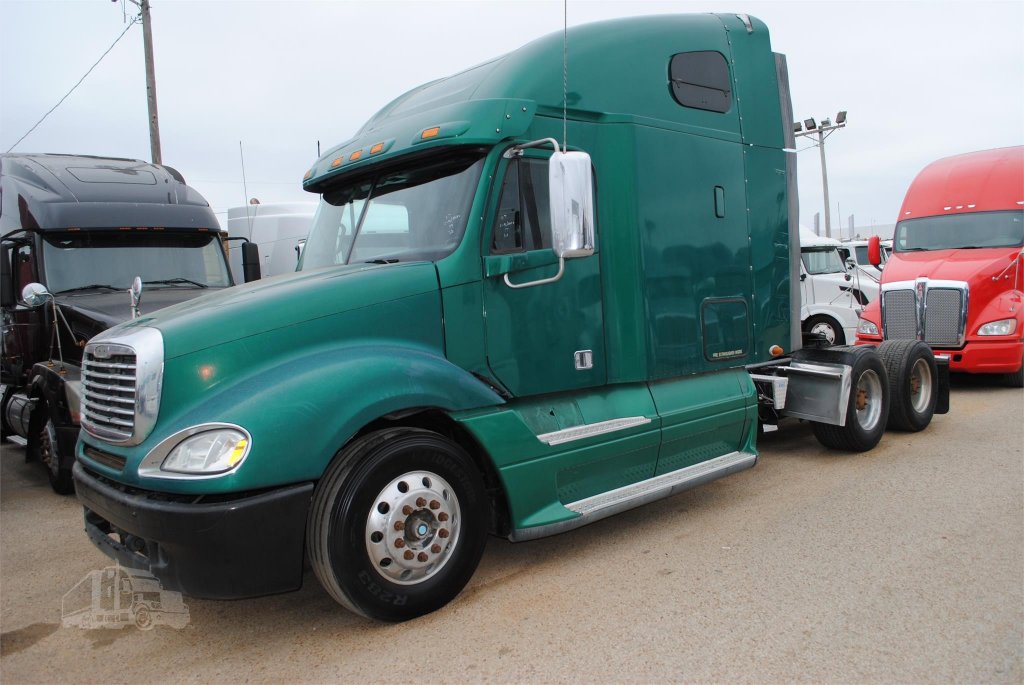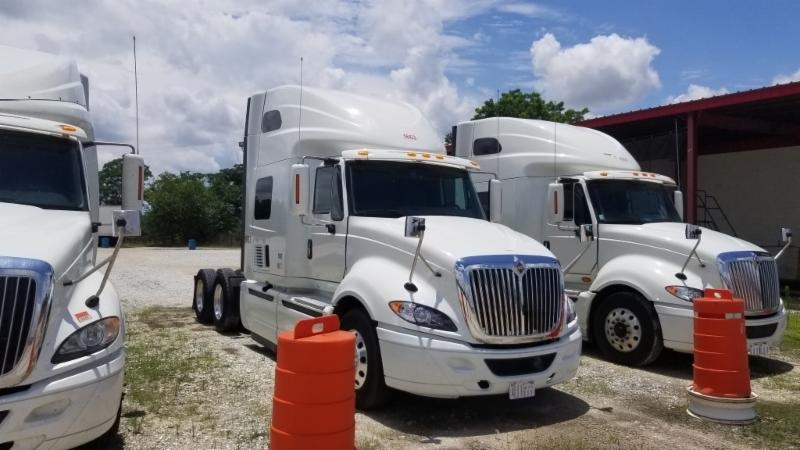 (11) 2016 International Prostar

Cummins ISX15, 450 HP, (9)10 SPD, (2)Auto Shift, 22.5 LP,
(6)Aluminum, (5)Mid Roof, (6)Standup,
Approximate Miles: 343K – 519K
EXW: AL

$56,600 Each

STK 4033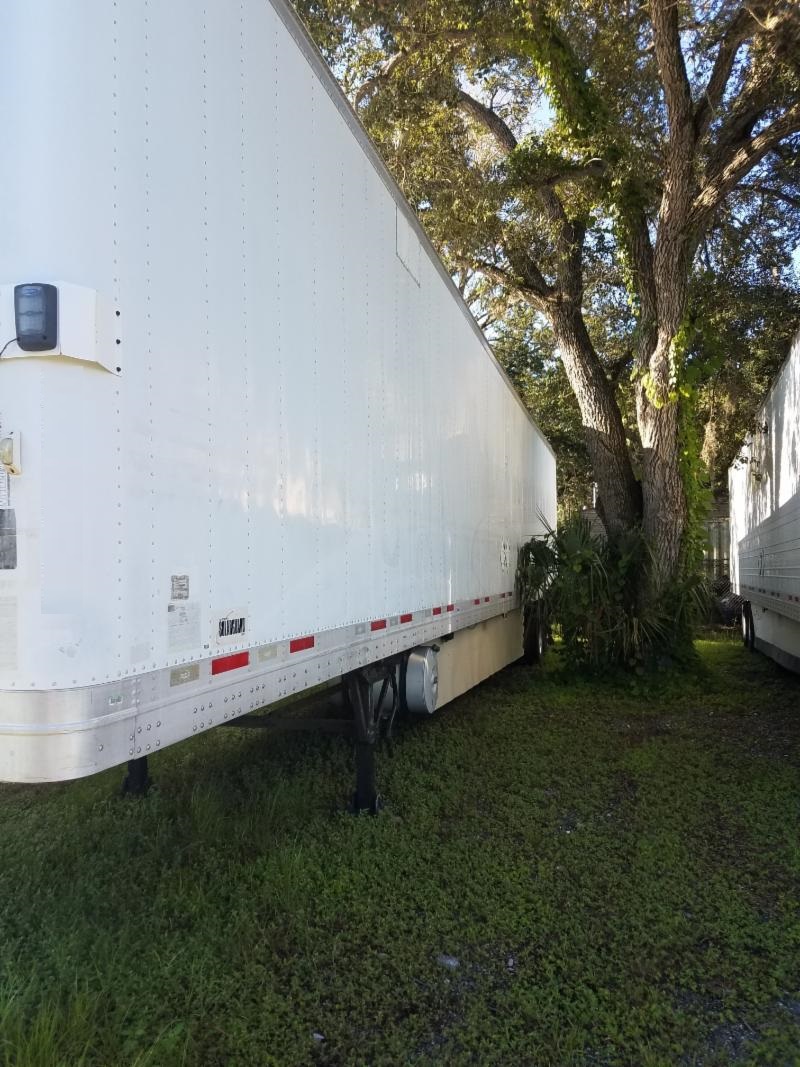 2008 Wabash Reefer

53 x 10, Air Ride, Stainless Swing Doors, 22.5 Steel,
Carrier Ultima, Approximate Hrs: 17241,
EXW: Tampa
$13,250
STK 4034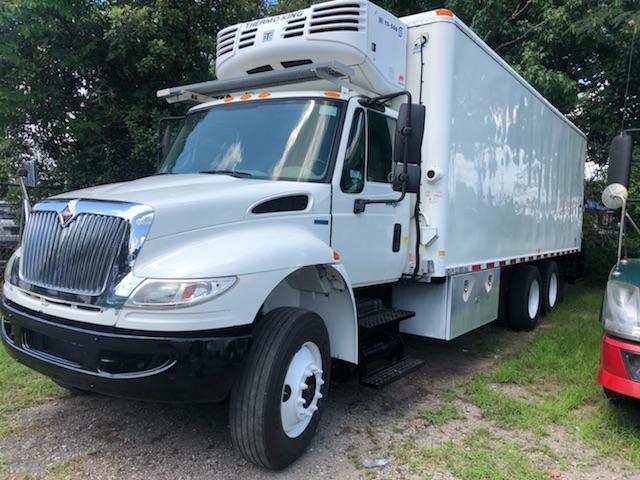 2010 International 4400 24' Reefer
MFDT 260 HP, Automatic, Lift Gate, Approximate Miles: 174K,
Runs Great,

EXW: ATL

$18,500.00
STK 4035